VINTAGE BAVARIAN/S Select Beer Lighted Sign Double Sided Hanger WORKS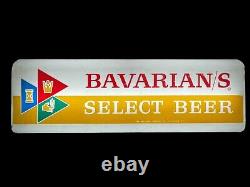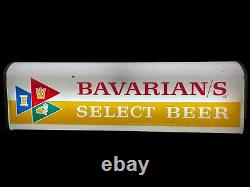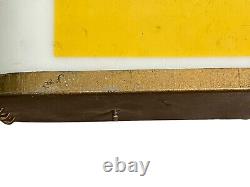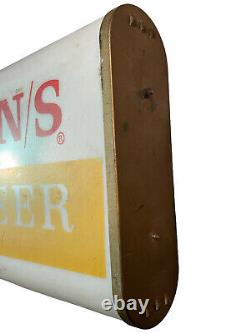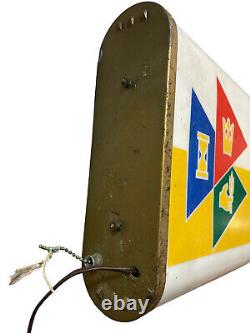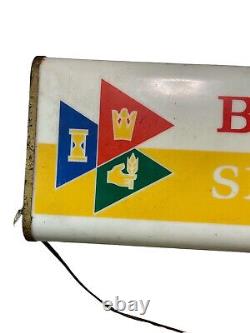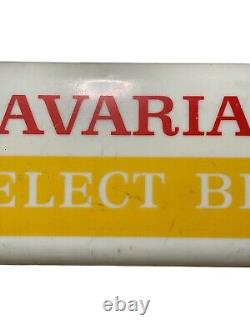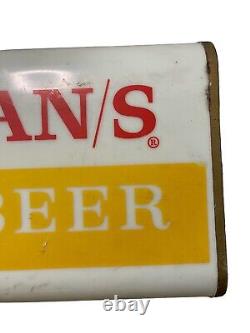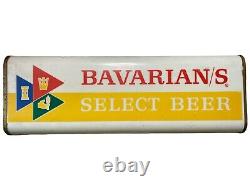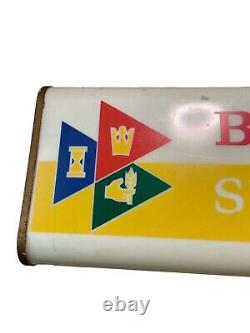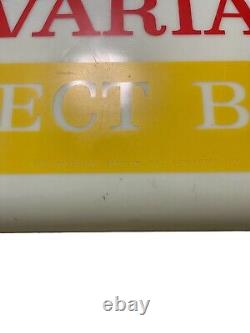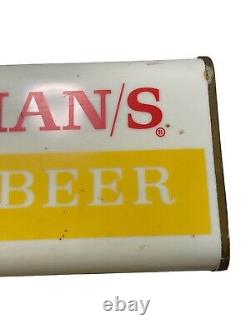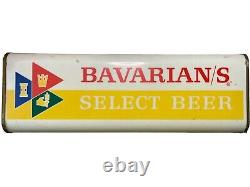 The bar sign still works! It does have alot of wear and tear, please see additional pictures to see overall condition! When you initially pull the chain to turn on the sign, it does take a second to light, and has a buzzing noise.
It it trademarked to the bavarian brewing company in Covington, KY so I believe the sign was made in USA and made prior to the 80's. I do have a short clip available of the sign lighted and you can hear the buzz.
Sign measures 33 1/2 long from end-to-end.