Original 1940s 42 HUDSON TERRAPLANE Round Double Sided Porcelain Service Sign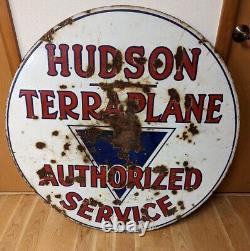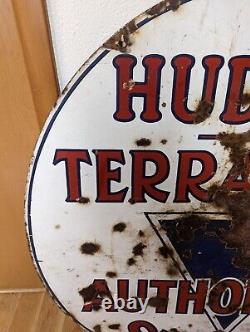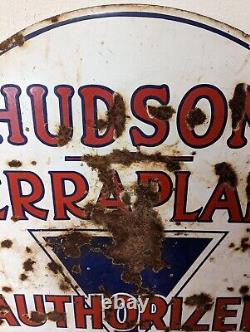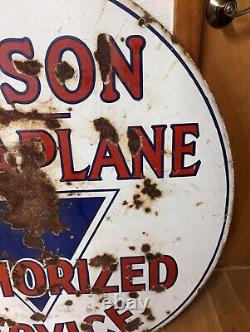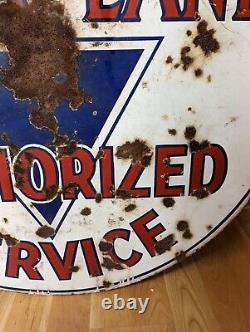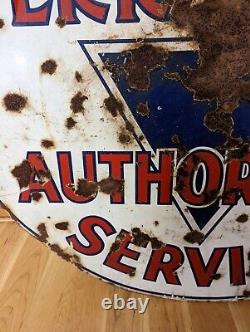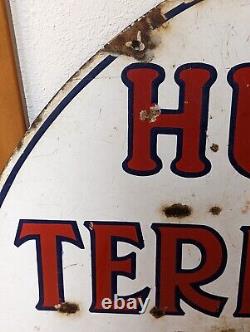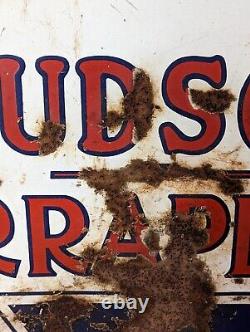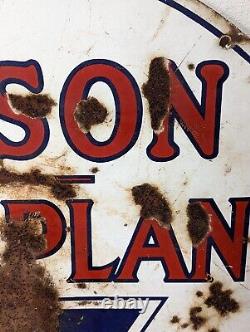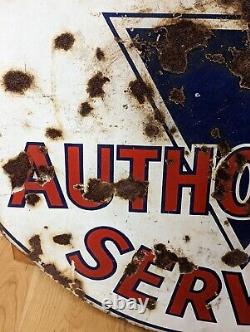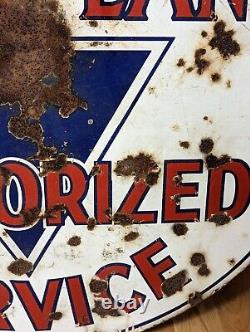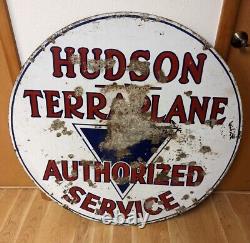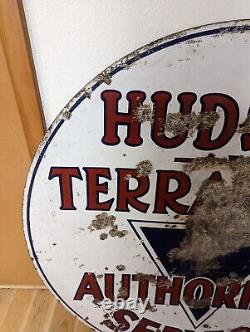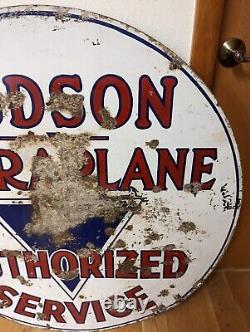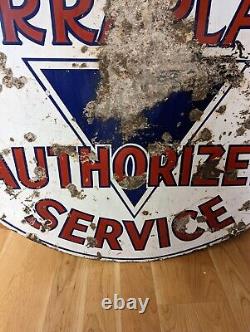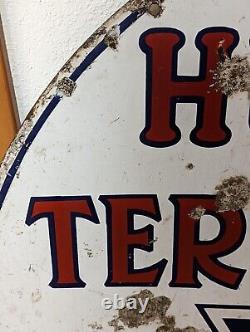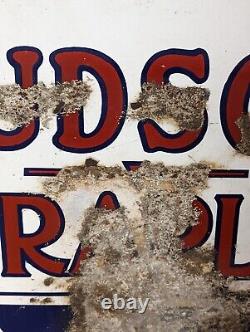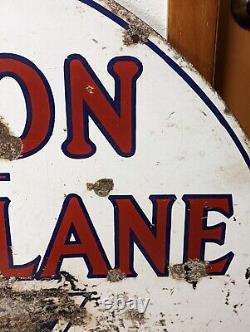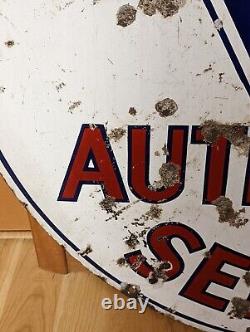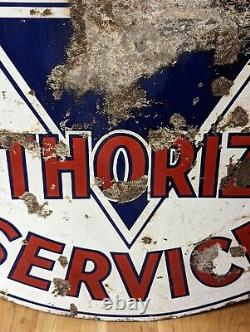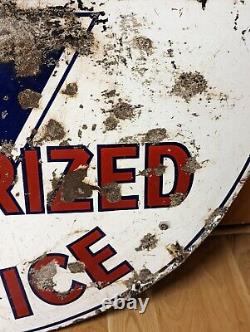 Original 42" Double Sided Porcelain "Hudson Terraplane Authorized Service Sign. Condition as pictured, has a fair amount of chipping and rust. Last picture shows a representation of how these were hung and displayed at the service station if you look in upper right of photo.
This sign is likely from the 1940s, but please do your own research based on photos to confirm. This 42 round double-sided porcelain service sign is a great addition to any collection. Featuring the iconic HUDSON TERRAPLANE brand, this original sign is a piece of advertising history. The multi-color design and United States origin make it a unique piece of memorabilia. Whether you're a collector or just looking for a vintage statement piece, this sign is sure to impress.
A low-cost, high-performance vehicle, the Hudson Terraplane was linked with speed, excitement, and the fascination of flight. Built between 1932 and 1938, it was offered with this sales slogan: "On the sea that's aquaplaning, in the air that's aeroplaning, but on the land, in the traffic, on the hills, hot diggity dog, THAT'S TERRAPLANING".