New RCA Victor Radio Double Sided Neon Sign 48W x 42H Neon Signs Lifetime Warr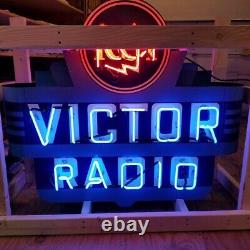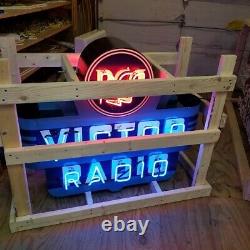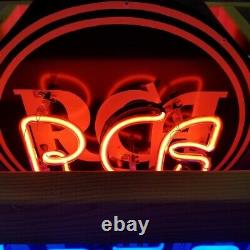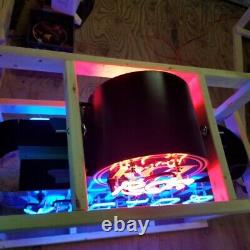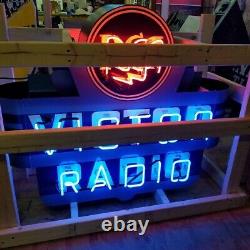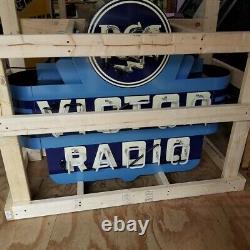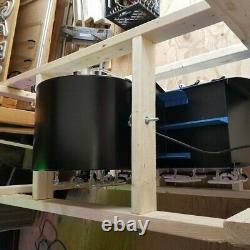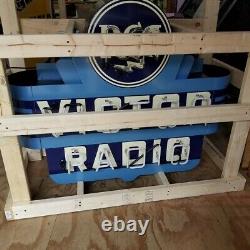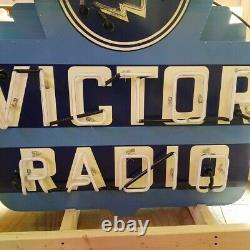 For more information on this sign please message, call or text. Thank you for your interest in oldsignsnstuff. Our new signs are painted just like they were in the 1940's & 1950's. Most new signs at the auctions are either clear-coated vinyl or screen-printed. Our new painted signs are built the same as tin painted signs from the 1930's - 1950's. The only difference is instead of tin we are using factory primed aluminum. Our new porcelain neon signs are exactly the same as the porcelain neon signs from the 1940's - 1950's. The only difference is because of US regulations porcelain signs cannot be made in the United States so we have them made in India. Our partner in India makes a high quality product that you will be happy to hang in your car barn & they are at a fraction of the old sign price. Our neon signs are the highest quality construction & finish available today. Our signs are hanging in museums, garages, restaurants, & large collections of 100's of satisfied customers from coast to coast. We offer both old & new porcelain signs and new painted signs.
Our old porcelain signs look as good as they can possibly get whether they have been restored by our world class porcelain restoration department or left with just the right amount of patina. We also offer over 100 new painted full size signs available to choose from, or bring your own ideas and we will custom build a sign for you. Our new signs are made right here in our shop & look right at home next to your original porcelain neon signs. Our new signs are hand painted just like they have been for almost a century. Our lead sign painter has been painting signs for over 60 years & oversees all artwork.
Our neon glass benders all have over 25 years each bending glass & their work is flawless. The faces of our signs are clean & pop for that for that perfect look.
The backside of our signs have a 6 deep metal enclosure (can) that contains the best parts available today including the glass housings, wiring, self regulating transformers, mechanical chasers or spellers, wall brackets & roof hook supports & support framework for our larger signs. Once installed we have NEVER had a sign fail for any reason.
Our signs arrive crated ready to hang & display. We also offer installation service (Ask for details). We look forward to helping you choose the right neon signs for your space from some of the best neon signs available in the market today. These signs are made per order. The item "New RCA Victor Radio Double Sided Neon Sign 48W x 42H Neon Signs Lifetime Warr" is in sale since Monday, November 11, 2019. This item is in the category "Collectibles\Lamps, Lighting\Neon". The seller is "oldsignsnstuff" and is located in Gardner, Massachusetts. This item can be shipped to United States.