Moror Fuel Contains Lead Porcelain Metal Sign Antiknock Compounds Double Sided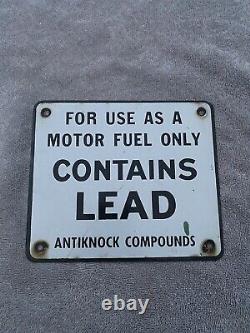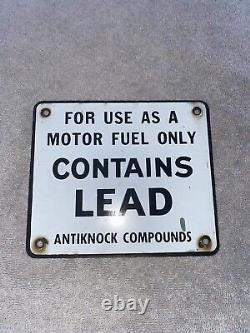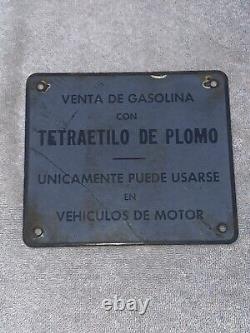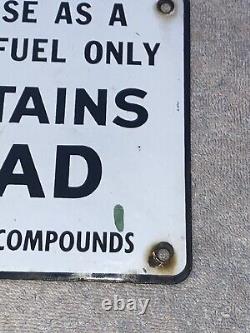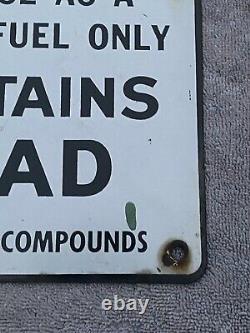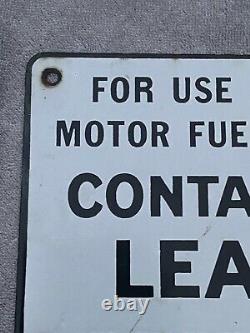 MOROR FUEL CONTAINS LEAD PORCELAIN METAL SIGN ANTIKNOCK COMPOUNDS DOUBLE SIDED. This is not the reproduction you see.
This is a true legit piece from a gas pump. It's double sided with another language on back. It's 7" x 6".