Large Original'chevrolet Sales & Service' 40x28 Inch Double Sided Porcelain Sign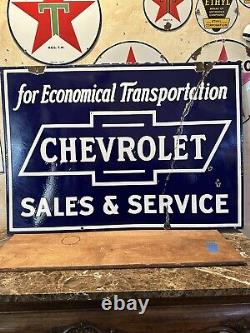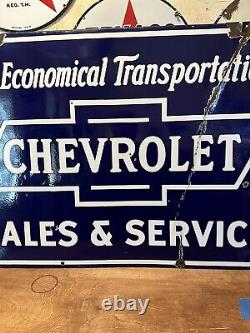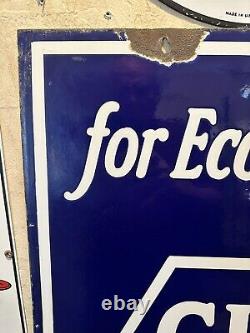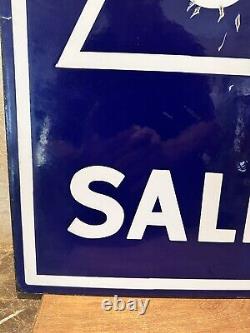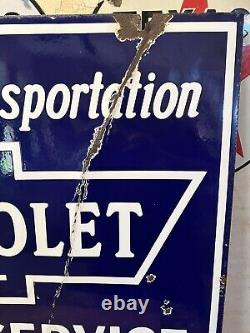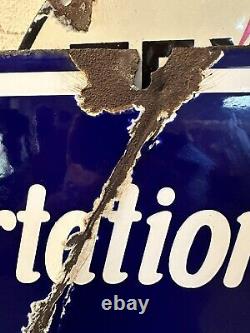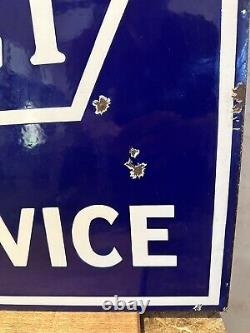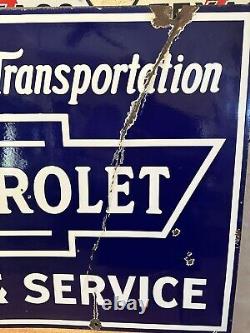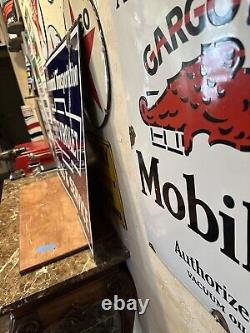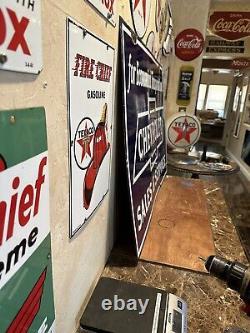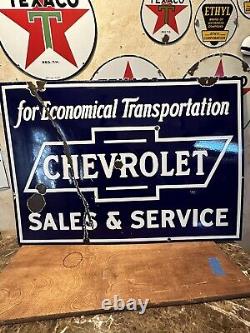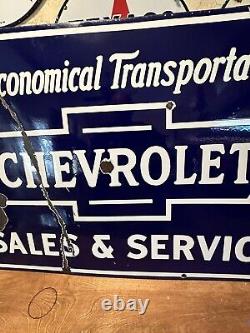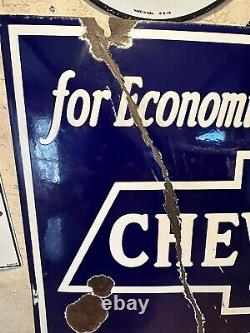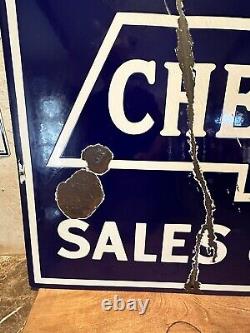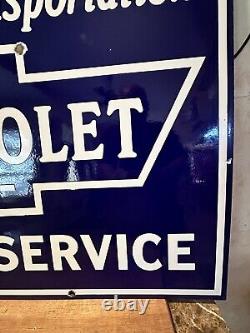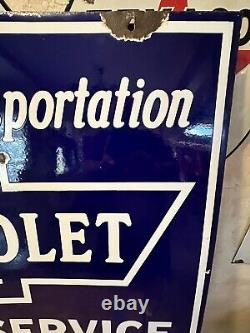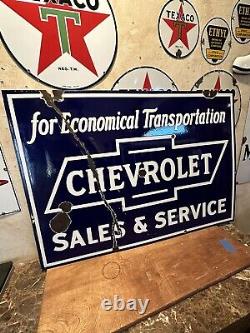 LARGE ORIGINAL & AUTHENIC'''' DOUBLE SIDED POCHEVROLET SALES & SERVICE PORCELAIN SIGN. FOR ECONOMICAL TRANSPORTATION - CHEVROLET - SALES & SERVICE. THIS SIGN MEASURE 40 X 28 INCH - VERY HEAVY STEEL ABOUT 19 POUNDS!
THIS SIGN IS REAL; I FOUND THIS SIGN IN NEW ENGLAND ITS A SURIVOR THAT IS IN GREAT CONDITION. PLEASE LOOK AT THE PHOTOS FOR BEST CONDITION SIGN IS IN GREAT CONDITION CAN FEEL THE SHEVLING ON THE PORCELAIN. SO PLEASE REFER TO PHOTOS. SIGN IS VERY DIFFERNT IN THE FACT THE COLOR AND GLOSS IS REALLY NICE, YET IT HAD A HAS SOME WEAR.
THIS IS A SIGN THAT CAN BE ENJOYED IN MANY SETTINGS. THIS SIGN IS EXCELLENT CONDITION AND WILL DISPLAYS WELL.
PLEASE REFER TO PHOTOS FOR THE BEST DESCRIPTION ON THIS ITEM AS THE CONDITION IS VERY NICE. PLEASE NOTE IF COMING TO SCOTTSDALE, AZ YOU MIGHT WANT TO STOP IN AND TAKE A LOOK AT MY STUFF. MY NAME IS FRED ROMLEY PLEASE FEEL FREE TO MAKE FRIENDS ON FACE BOOK TO SET UP. TEXACO FUEL COMPANY WAS FOUNDED IN 1902 IN BEAUMONT, TEXAS.