Chevron Supreme Gasoline Large Heavy Double Sided Porcelain Sign (24 Inch)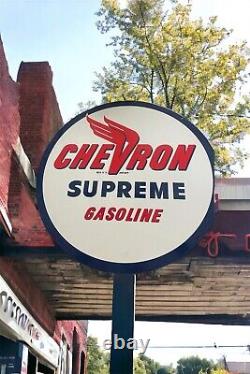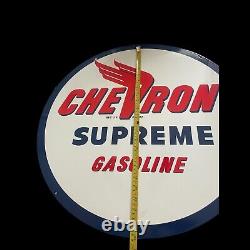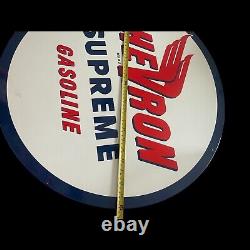 This vintage "Chevron Supreme Gasoline" sign is a rare find for any collector of gas station memorabilia. Made of high-quality porcelain, it measures 24 inches in diameter and features a heavy, double-sided design that is perfect for display in any setting.
The bright red and white colors, along with the classic Chevron logo and "Supreme Gasoline" lettering, make this sign an eye-catching piece that will add character to any space. The sign is in excellent condition with only minimal signs of wear and tear, adding to its vintage charm. Don't miss your chance to own this unique piece of gas station history!